The Best Fanny Packs For Women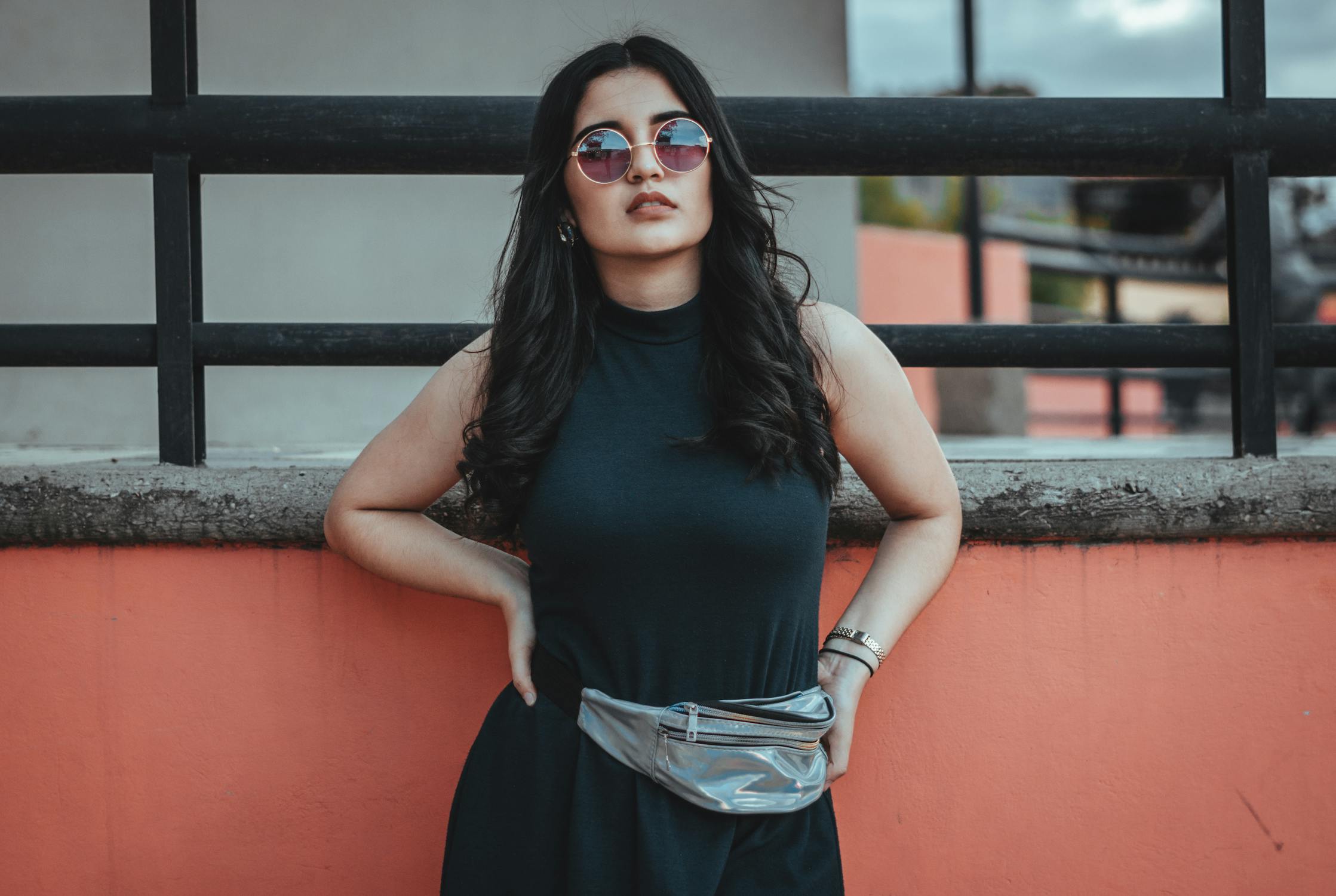 In case you haven't noticed, fanny packs are having a renaissance. These bags, which were particularly popular in the '90s and fell out of favor as the years passed, are cropping back up again. And it shouldn't come as a surprise, either. Fanny packs are convenient, versatile, and fun. We love wearing them looped around the waist as much as we like them slung across the back like a cross-body bag. Whether you like fanny packs for their hands-free practicality or you're simply eager to stay on-trend, we've rounded up our top picks for dependable and multipurpose use.
Lthaoo Fanny Pack
This basic but versatile fanny pack features a classic shape and lightweight construction.
Look no further than Lthaoo's fanny pack if you want a dependable, standard-style bag. With a slim and compact design, this nylon fanny pack is lightweight but sturdy, and the fabric has a subtle pattern that adds a textured look. The shape resembles a slight crescent, and we like that the fanny pack is roomy without feeling bulky. It features three separated zipper pockets — two in the front and one in the back. The adjustable strap feels strong and fits comfortably for most sizes. Overall, we love that this fanny pack adds the right amount of style without looking over the top.
Pros:
Water-resistant fabric
Has a headphone hole, so it's ideal for listening to music while walking, running, or engaging in outdoor activities
Comes in a variety of colors
Cons:
Some may prefer not to have the pattern, even it's subtle
Waterfly Fanny Pack
A sturdy, water-resistant fanny pack is key for those with active lifestyles.
Waterfly takes the convenience of fanny packs to another level with this bag, which was made for those who are always outdoors or on the go. It has a large capacity and four separate pockets, so you can easily store your phone, compact umbrellas, or even a water bottle. The nylon material is water-resistant, and the strap comes with reflective sheets on either end, which is great for those who are biking or running at night. The bag feels really sturdy and well-made, and our favorite feature is actually the zippers, which zip up nice and tight for extra peace of mind as you're going about your day. This is a fanny pack that can keep up with you, all day long.
Pros:
Mesh back is breathable and especially ideal for those who are active
Has a headphone hole
Two small pockets inside of the front pocket are a nice bonus to fit smaller items
Cons:
Waterfly Slim Fanny Pack
This fanny pack comes with an array of fun and bright colors to choose from.
Sometimes less is more, but this compact fanny pack from Waterfly gives you less and more at the same time. It has a slimmer, narrower design than most other fanny packs, but it has so many well-placed and much-needed pockets that you won't feel like you're missing anything. It has a water-resistant nylon construction, and the adjustable strap is incredibly sturdy to boot. We recommend this for those who are looking for a fanny pack that breaks from tradition. Between the slim design, the great craftsmanship, and the pockets, this pack may sway even the biggest of fanny pack skeptics. And if that wasn't enough, consider all the unique colorways available for this fanny pack as another reason to love it.
Pros:
Zippers and velcro on the front pocket are really well made and keep everything sealed and in place
Still quite roomy despite the slimmer design
Comes with a keychain hook
Cons:
Strap is always grey, no matter what color the bag part is
Freetoo Fanny Pack
There's nothing like knowing exactly where everything is, and this fanny pack has a pocket for every need.
If you're something of a maximalist, we recommend Freetoo's fanny pack. That's because it comes with an impressive five pockets, meaning it provides ample room for all sorts of miscellany. The main pocket can hold a water bottle without feeling like a tight squeeze, and the hidden back pocket fits a passport or cell phone easily. The fanny pack is made of polyester and is soft but durable, and the zippers are quality, too. We recommend this fanny pack for those days you'll be out and about and want to have everything you might need close at hand.
Pros:
Has a polyester lining that makes the bag more resistant to daily wear and tear
Big, deep pockets to fit almost anything you'd want to bring with you
Water-resistant
Cons:
Comes mostly in neutral, dark colors
Herschel Fourteen Waist Pack
If you're looking for an uncomplicated fanny pack, go for Herschel's single-pocket option.
Herschel is known for the quality of its bags and its eye for style. Anyone who has owned one before knows that not only do Herschel bags look good, but they're also supremely functional — and this fanny pack is no different. It is compact and features a single pocket, which makes it ideal for those who prefer a streamlined fanny pack to hold just the essentials. We love the striped fabric liner in bright and bold red — a signature of Herschel — and the exposed zipper, which looks especially stylish with the pebbled leather pull. All these design details are why we're huge fans and why we recommend this to anyone looking for an understated but elevated look for their fanny pack.
Pros:
Comes in a variety of colors and patterns
Strap matches with the color of the bag
Comes with an additional clip to secure the loose strap to itself
Cons:
Relatively flat design that's not ideal if you want more storage space
Frequently Asked Questions
Where did fanny packs originate from?
Fanny packs, or at least some version of a belted bag, have been around for centuries. However, the modern version became more of a fashion piece in the late 1980s when luxury brands began producing them. They were ubiquitous throughout the 1990s but fell out of fashion until the past few years.
How do I know if a fanny pack will fit me?
Fanny packs typically have an adjustable strap, so make sure you check the strap length before you purchase one. However, a fanny pack should fit a wide range of sizes.