The Best Knotted Headbands For Women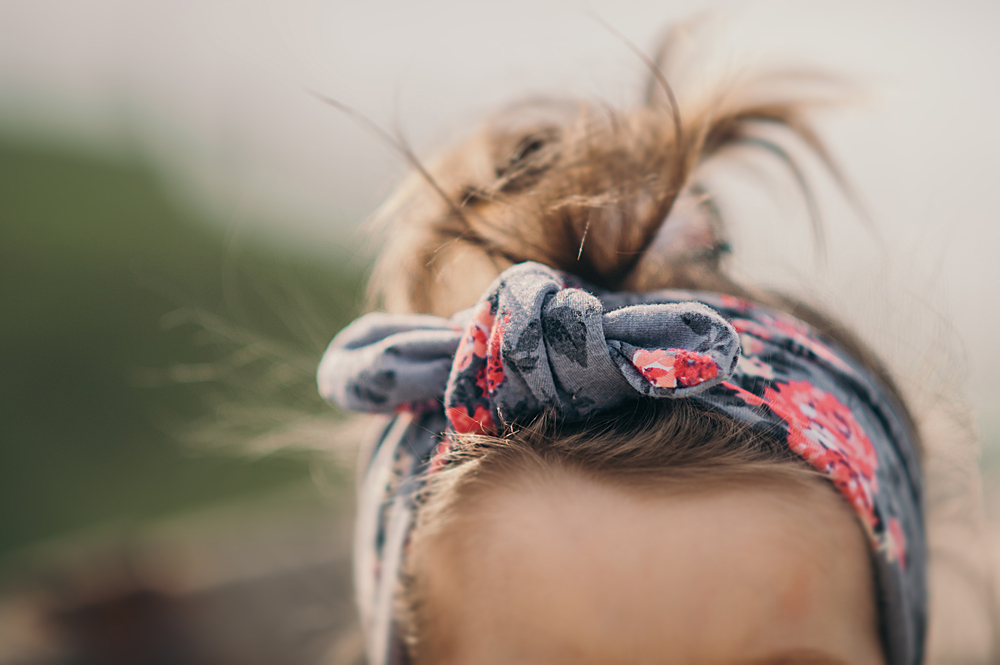 Is your hair falling flat both literally and figuratively? Add a pop of style instantly with a trendy knotted headband. From soft and comfortable knit styles to more structured velvet creations, headbands cover a wide spectrum of styles to ensure you can find one that perfectly suits you and your hair. Pick and choose from a wide range — or opt to get them all — to expand your hair accessory collection and give your look a little more oomph. Explore our top knotted headband picks to find your new favorite.
Huachi Headbands for Women
This set of eight headbands gives you all the variety you could ever want.
These headbands are the perfect combination of comfort and style. Made from a soft ribbed knit, the headbands have a twisted knot at the center that gives them a fashionable '90s feel. The non-slip style is made to stay in place all day, and they can stretch out to over 10 inches, ensuring that they fit heads of all shapes and sizes. Plus, with eight muted shades, you'll have a headband to wear with every single outfit.
Pros:
The knotted style is functional to keep your hair out of your face, but it's also stylish
With a center twisted knot, the headbands have a trendy throwback feel
The set includes eight different colors, so you have several options to choose from every time you get dressed
Cons:
The way the headbands are knotted makes it hard to get them to lay flat
They may be too tight for people with larger heads
Ondder Knotted Headbands
From solid and velvet to satin and patterned, this set has it all.
With ten headbands to choose from, this set lets you continually change up your look. A mix of velvet and satin styles and a fashionable center knot add texture to the otherwise classic look. The wider design is made with comfort in mind and even works for a wide variety of hair types, from long and thick to fine and curly. Get them for yourself or give them as a gift — or even split the set with a friend — to add a stylish hair accessory to your arsenal.
Pros:
The set includes a mix of solid and patterned headbands for added variety
Each of the headbands is flexible, making it comfortable to wear for a wide range of ages and sizes
Each of the ten headbands come in a different shade, ensuring you have one that coordinates with any outfit
Cons:
On some people's headbands, the knots are slightly off-center
Over time, the material may start to lift up around the ears, exposing the bare headband beneath
Tobeffect Knotted Headbands
Thanks to this set, you don't have to sacrifice comfort for style.
With eight neutral shades to choose from, this set gives you a way to incorporate a new headband every day of the week. The twisted knot style helps you keep your hair out of your face, making it both a functional and stylish alternative to ponytails or bobby pins. And the ribbed knit material is so soft and comfortable that it won't pull or tug on your hair, making it a wear-all-day accessory.
Pros:
Each of the eight colors is muted and neutral, giving you ultimate versatility
Made from a stretchy ribbed knit, the headbands are designed for comfort
You can wear them with your hair up or down for more styling options
Cons:
Some people struggle to get the headbands to stay in place
They're a little too big for people with smaller heads
Allucho Velvet Knotted Headbands
These velvet headbands are accented with shining pearls for an elegant effect.
This set of four velvet headbands gets a charming upgrade with the addition of scattered pearl beads. The stylish combination is versatile enough to wear for any occasion, from jeans and a tee to a more sophisticated cocktail dress. With cream, mustard, pink, and black headbands all in a single set, you'll have four different shades to choose from to complement your outfit. Plus, the stretchy style is comfortable enough to wear from morning until night for the best of form and function.
Pros:
Each of the headbands is made from a premium velvet material that looks sophisticated and is comfortable to wear
The ends of the headband are covered to protect the sensitive skin behind your ears
All of the pearl beads are attached with rivets for added strength
Cons:
The headbands may be too small for some people, and that could cause headaches
When you first unpackage the headbands, they may have an odor
Cubaco Knotted Headbands for Women
Add a colorful and playful pop to your look with one of these twelve headbands.
If you want to accentuate any outfit with a bright and vibrant hint of texture, these headbands are the way to do it. The set of 12 has a wide range of different styles ranging from gingham and equestrian-inspired to polka dot and plaid. Each of the headbands is made from high-quality fabric and features a twisted knot at the center, adding extra texture and style to an otherwise classic accessory. Wear them anywhere from parties to concerts to the office for a versatile wardrobe staple you'll love.
Pros:
The set includes 12 different headbands, offering endless variety for mixing and matching
Each is designed to be breathable and comfortable so that you aren't constantly adjusting
With a stretchy design, they'll fit both women and girls
Cons:
They tend to run a bit small
The cloth is affixed to a plastic headband underneath, so the fabric may get twisted with wear
Frequently Asked Questions
Are knotted headbands in style?
Yes. Knotted headbands are extremely popular and have become a commonly worn accessory by women of all ages.
Are headbands bad for your hairline?
If you wear headbands every day, it can cause your hair to break. This, over time, can lead to the appearance of a receding hairline, but the hair will grow over time. Wearing headbands every so often, however, should not have an impact on your hair health.
Are headbands supposed to cover your ears?
Typically, headbands are worn just behind the ears, which helps keep your hair out of your face and keep the headband in place.