The Best Leather Wallets For Women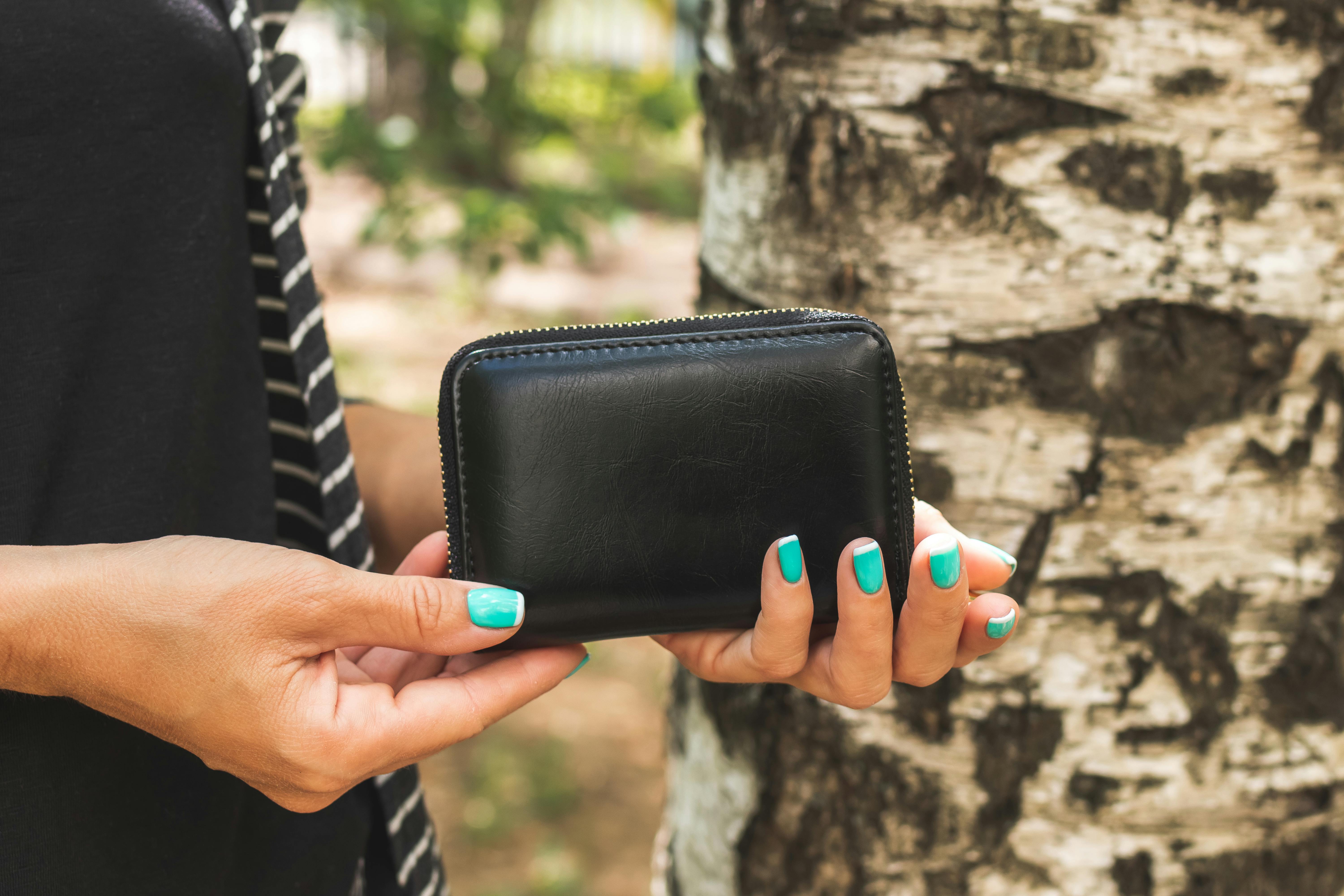 There's one accessory that everyone uses almost every day without fail: their wallet. Instead of suffering through a cheap or outdated wallet that doesn't have all the storage space you need, it might be time for an upgrade. Opt for a durable and high-quality leather design that gives you plenty of space for all of your cards, cash, and coins, that also looks stylish and adds sophistication to your day-to-day getup. From compact leather card cases to full-blown pocketbooks, we've rounded up the best of the best to make your decision that much easier.
Sendefn Women's Large Capacity Wallet
This genuine leather wallet has space for all of your necessities.
With both a leather exterior and a leather lining, this durable and stylish wallet offers you the ideal way to keep yourself organized. The large capacity interior has 24 card slots, two ID windows, four receipt slots, two cash compartments, and a zipper pocket. Thanks to that, you'll have all the room you need to carry everything from your credit cards to your phone to photos, all in the same place. Plus, the RFID-blocking feature ensures that your information stays safe, and you can even lock the zipper closure for added security.
Pros:
The genuine leather construction ensures that the wallet is durable and built to last
It has a detachable wrist strap to make carrying it even easier
The interior has both a zipper compartment and card slots to make organization easier
Cons:
When the wallet is full, it can be challenging to close
The zipper isn't super durable and may break if you over-fill the wallet
Travelambo Women's RFID-Blocking Bifold Wallet
Keep your information protected with this RFID-blocking design.
Made from durable faux leather, this bifold wallet is a simple and effective way to store your cash and cards. The elegantly designed piece has 16 card slots and two zipper compartments for your cash and coins. A convenient snap closure allows you to keep your cards protected on the interior, where they're shielded by RFID-blocking technology so that your information can't be scanned. It's even available in over 30 different hues, so you can pick your favorite shade from across the color spectrum.
Pros:
The compact size makes it easy to carry this wallet in any bag, or even in your pocket
Two zipper compartments give you extra space for your bills and coins
Your information always stays protected thanks to the RFID-blocking tech
Cons:
You have to open the wallet completely — you can't just open one side
Cash must be folded to fit into the zipper compartments
Toughergun Women's RFID-Blocking Leather Wallet
This compact wallet comes in nearly 40 colors so you can pick the perfect hue.
This compact wallet is the perfect everyday design. Made to fit easily into your pocket or purse, it is made from genuine waxed leather, ensuring it looks luxurious and wears well over time. Finished with six card slots, a cash slot, and a zipper pocket, the wallet even has RFID-blocking technology to protect against electronic pickpockets. Choose your favorite of the nearly 40 different shades to find your favorite, and upgrade your wallet to this must-have style.
Pros:
The wallet has a lot of storage space, but it is still small enough to fit into your pocket or purse
Available in nearly 40 different shades, so there's one for everyone
It is made from genuine waxed leather that ages well, so it's a design you can use for years
Cons:
Because it's smaller than other wallets, it doesn't hold as much
It's hard to remove cards from the credit card slots
Fossil Women's Logan Leather Wallet
This sleek leather wallet has space for everything.
Made from 100% leather, this wallet is soft and supple. Designed with double-stitch details and a sleek foldover flap, this piece is a timeless accessory. The wallet's exterior, which boasts a rich cognac shade, has both a side and zipper pocket, offering tons of extra storage, in addition to 12 credit card slots, a zip pocket, and two bill compartments on the interior. It even fits most smartphones, giving you an easier way to store all of your daily necessities.
Pros:
The high-quality leather is finished with double-stitch details for a luxurious and upscale final product
It has an RFID lining to protect the chips in your credit and debit cards
There are plentiful storage options for credit cards, cash, and coins
Cons:
When all of the slots and pockets are filled, the wallet can be bulky
The lighter colored leather may show stains more easily
Levouge Front Pocket Slim Leather Wallet
This slim wallet is the perfect way to travel light.
This thin wallet gives you just enough space for all of your essentials. With four credit card slots, an ID compartment, and a space for cash, it lets you carry everything in a compact package. The wallet has been outfitted with RFID-blocking technology, ensuring that your cards can't be unknowingly scanned. That way, your credit and driver's license information is always protected. Choose from several different natural shades to find the perfect fit for your personal style.
Pros:
Even when full, this wallet is very compact and easy to carry
It's an affordable option, even for those on a budget
RFID-blocking technology ensures your info is always secure
Cons:
It will stretch out a little over time, which can lead to your cards coming loose
Frequently Asked Questions
Do leather wallets shrink?
If your wallet has stretched out and you want to shrink it back to its original size, you can put your wallet into lukewarm water. Let it soak in the water for about ten minutes. Then, place it in the sun to dry or use a blow dryer on low. The heat will help the wallet shrink slightly and regain its original shape.
Are leather wallets recyclable?
Leather is not recyclable. However, leather scraps can typically be repurposed instead of being thrown away or ending up in landfills.
Do leather wallets float?
Leather is a fairly buoyant material on its own. However, when a leather wallet is filled with credit cards, coins, and cash, the weight will cause the wallet to sink.