The Best Resin Molds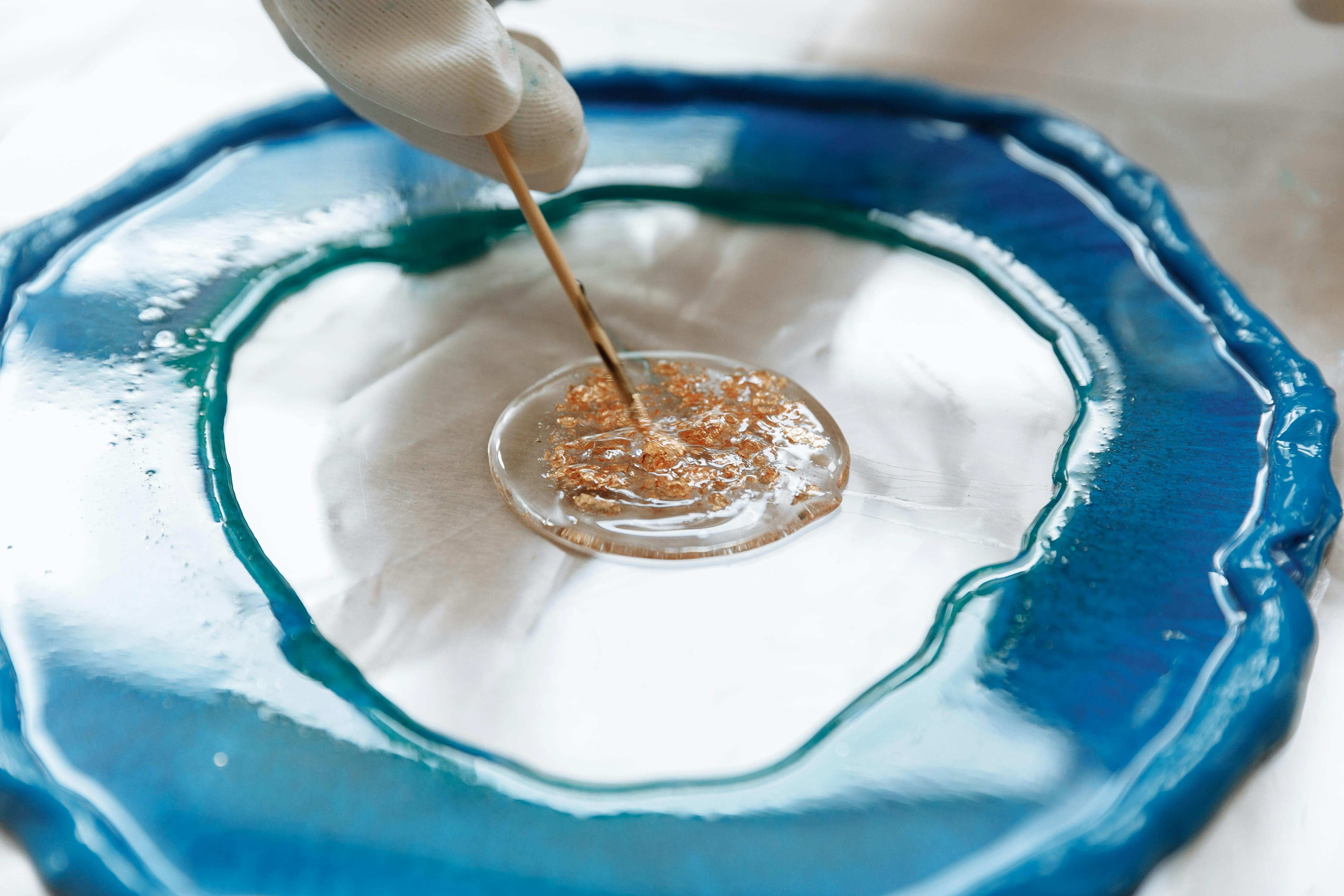 Resin art is a fun way to express your creativity, and you can make everything from keychains to paperweights. It's a great craft for the whole family because it's fun for adults yet simple enough for kids to master with a little supervision. Once you find the perfect mold, the rest is up to you — you can layer or marble colors of resin, embed charms or miniature figurines, or add glitter for a touch of sparkle. Resin molds come in all shapes and sizes, and since there are so many to choose from, we researched the best molds available to help you select the perfect one for your next craft project.
Repinsta Silicone Resin Molds
With a variety of shapes and helpful tools, this resin mold set will give you a running start.
This set of resin molds is an excellent starting point because it has a range of three-dimensional and flat shapes as well as a measuring cup and pipettes for dispensing resin. The sphere, pyramid, and cube are perfect for embedding dried flowers, small charms, or figurines, and they work marvelously as decor or paperweights. The size lets you stack several colors of resin in layers, so you can create interesting gradients and effects with ease. There is also a flat circular mold and a flat square mold, both of which are ideal for making unique coaster sets.
Pros:
Comes with a measuring cup and five transfer pipettes
Durable and easy to clean
Soft, cured silicone comes away from resin without sticking
Cons:
The three-dimensional molds measure less than two inches, so you can't encase larger objects in the resin
Palksky Lotus Resin Mold
Decorate in style with the help of this delicate floral mold.
Add a beautiful floral touch to your home with the help of this lotus-shaped mold. The middle is indented, making it the perfect size to hold tea lights or candles. The design includes three layers of petals, so clear or shiny resin catches and refracts the candlelight beautifully. The lotus shape is also great for holding trinkets like keys or rings, and it will look effortlessly stylish on a dresser or hall table.
Pros:
Creates a candleholder or trinket container
Made from high-quality, reusable silicone
The mold is thick and durable
Cons:
The resin may get stuck in the petal details, so remove the mold carefully to keep it from tearing
Let's Resin – Resin Tray Molds
Create a variety of handy trays with this versatile mold.
Trays are indispensable for organizing, and this mold turns out sizable trays that you can use all over the house. Try setting them on a coffee table as a tea tray, putting one in the bathroom to hold lotions and makeup, or placing them under houseplants to prevent water from leaking onto the floor or your furniture. Since the mold is reusable, you can make them in several colors to match different rooms, giving you endless options for eye-catching and useful decor.
Pros:
Very thick and strong silicone
The mold creates a versatile and useful tray
The large surface area lets you get creative with colors
Cons:
The mold comes as a single piece, so there aren't different size options included
Mocoosy Silicone Alphabet Resin Molds With Keychain Making Set
Making customized gifts has never been simpler than with this set of alphabet resin molds.
With every letter of the alphabet and numbers from zero to nine included, these resin molds are perfect for creating customized keychains, magnets, and home decor. The set includes a manual drill and thirty key rings, so you'll have enough for yourself as well as some extra to give as gifts. The molds are deep enough to put flowers, shells, or glitter in the resin, so you can create a huge array of designs. The premium molds are smooth enough that the finished letters don't need to be sanded; rather, you can just pop them out and use them however your heart desires.
Pros:
Comes with drill bits and hardware to make keychains
Smooth silicone reduces the need to file and sand finished pieces
Includes all letters of the alphabet and numbers 0-9
Cons:
The mold is a single sheet with all letters, rather than separate, individual molds
Let's Resin – Resin Molds for Jewelry
Show off your style with this array of resin jewelry molds.
Wearing jewelry is a fun way to express your style, and these molds let you create custom pieces that allow you to push that self-expression to the max. There are twelve different shapes, all of which have a hole in the top, so they're ready to turn into earrings or string onto a necklace. Each design is thin and comfortable to wear, but they still have enough surface area to experiment with different colors of resin. The set also includes jump rings, eye pins, and earring hooks, which makes it a snap to create wearable pieces right away.
Pros:
Comes with jump rings and hooks to make earrings
Includes three sheets with molds for eighteen different shapes of jewelry
The molds are designed to create thin, comfortable earrings
Cons:
Delicate pieces of resin can be difficult to remove
Frequently Asked Questions
How do I use resin molds?
First, wash and dry your molds to ensure there are no dust or dirt particles that will get stuck in the resin. Next, pour your prepared resin into the mold and wait for a few hours between layers if you're stacking colors. Once the resin is completely set, carefully peel the mold away from the resin to reveal your finished artwork.
How do I keep the resin from sticking to the molds?
Try spritzing a thin layer of non-stick cooking spray onto the mold before pouring in the resin. It is non-toxic and doesn't harm the mold or the resin, and you can easily wipe it off of your completed project. Talcum powder also works well to help the hardened resin release from flexible, silicone-type molds.